JSS Academy of Higher Education & Research Slider
Religious Services Slider 1
Dasoha – Sharing Wealth and Knowledge Slider
Sutturmath-Gurukula-slider-01
Mysore_Citizens_Forum_Slider
Religious Services Jayanthi-Aradhanas
JSS Science & Technology University Slider
Suttur Parampare
The inscriptional pieces of evidence support the establishment of Suttur Math during the reign of Chola kingdom. The name Shivarathri is mentioned in many ancient works such as Panditaradhya Charita, Shivacharya Chudamani and Ganasahasranama. The tradition handed down from one pontiff to another indic
ates that the said Shivaratri Shivacharya is the founder of Suttur Math.
His Holiness Jagadguru Sri Shivarathreeshwara Shivayogi Mahaswamigalu
His Holiness Jagadguru
Sri Mantramaharshi Pattada Sri Shivarathreeshwara Mahaswamigalu
His Holiness Jagadguru
Dr. Sri Shivarathri Rajendra Mahaswamigalu
HH Jagadguru Sri Shivarathri Deshikendra Mahaswamigalu
His Holiness Jagadguru Sri Shivarathri Deshikendra Mahaswamiji is the 24th pontiff of Sri Suttur Math.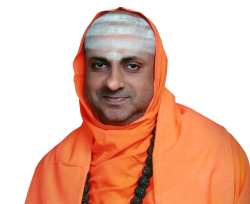 Notifications
Program: Akkamahadevi Jayanti and Book Release
Date: 26 September, Sunday at 10.30 am
Time: 6.00 pm.
Venue: Navajyothi Auditorium, JSS College for Women, Saraswatipuram, Mysuru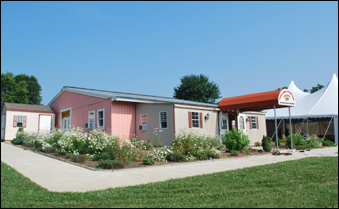 JSS Spiritual Mission
The JSS Spiritual Mission, in association with like-minded organisations, has made concerted efforts to spread India's rich socio-cultural and spiritual heritage to all corners of the world. The Mission has engaged in activities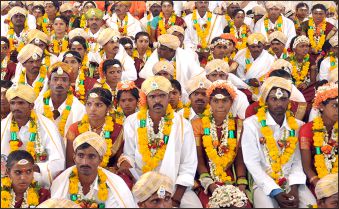 Mass Marriages
An annual mass marriage ceremony, which is open to all communities, is organised every year as part of the Jathra Mahotsava at Suttur. Around 250 couples tie the knot on that occasion. Besides a free saree, blouse, dhoti, shalya and mangalya to the couple,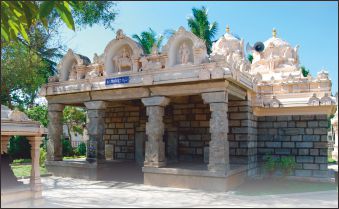 Temples at Suttur
Sri Someshwara Temple is a historical temple built by Rajaraja of Cholas. It is located within the premises of Sri Suttur Math. This temple was first renovated by H.H. Mantra Maharshi Jagadguru Sri Shivarathreeshwara Mahaswamiji in 1935.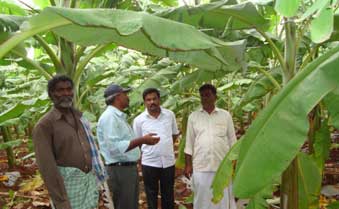 JSS Krishi Vignana Kendra
The centre engages in the transfer of technical know-how to farmers to help them adopt modern agricultural practices. Sri Math has given to the centre 52 acres of land for conducting demonstrations and cultivating various crops as per the latest practices.