"The Math has a long history of more than one thousand years and being a multi-dimensional institution has contributed immensely to the cause of societal advancement"
JSS Mahavidyapeetha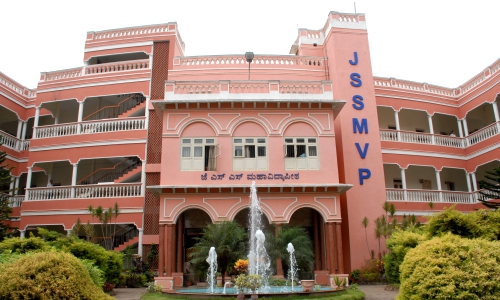 In Pursuit of a Progressive Society
The roots of JSSMVP, which is today a significant educational movement, can be traced to the establishment of a small hostel in 1928 to cater to the accommodation needs of students pursuing higher studies in Mysore. Today, with over 300 institutions under its fold, from kindergartens to postgraduate centres and postdoctoral research, JSS Mahavidyapeetha (JSSMVP) can be found catering to the educational needs of over 1,00,000 students.
JSSMVP is fulfilling its mission with extensive infrastructure and an army of dedicated and highly qualified personnel. These institutions, located in strategic areas, are serving people from a broad spectrum of society, from virtually remote tribal villages to metropolitan cities such as Bengaluru, Noida (New Delhi), Ooty, and Coimbatore. JSSMVP also has a strong presence in America, Mauritius, and Dubai.
Apart from formal education, the initiatives stretch to integrated rural development through training and empowering of rural folk, reaching out to healthcare through modern and traditional Indian systems of medicine, patronising literary activities, visual arts, performing arts, restoration of temples and historical monuments. Thus, JSS Mahavidyapeetha is actively focusing on knowledge dissemination and inspiring a sense of innovation and discovery in thousands of students in the pursuit of a progressive society with values.