"The Math has a long history of more than one thousand years and being a multi-dimensional institution has contributed immensely to the cause of societal advancement"
Development of Suttur Village
Initiatives
Sri Suttur Math has been acting as a catalyst in bringing about a slew of reforms at Suttur village.
Healthcare- Model Health Village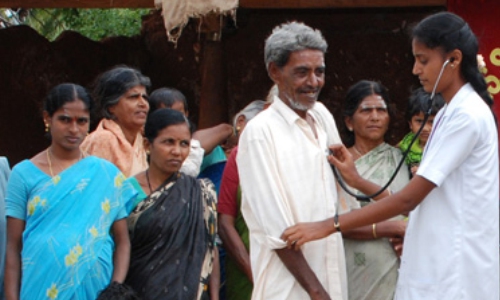 Suttur Srikshetra has given utmost importance to healthcare. Families of the village have been brought under a single coverage called "Model Health Village", which ensures free health care services to the villagers. This scheme was launched on Sept 2, 2003, by Smt. Sonia Gandhi, the then Leader of the Opposition in Lok Sabha. Hospitals, Dental clinics, Ayurveda hospitals and drug centres have been established at Suttur to offer complete health care for the villagers.
Suvarna Gramodaya Yojana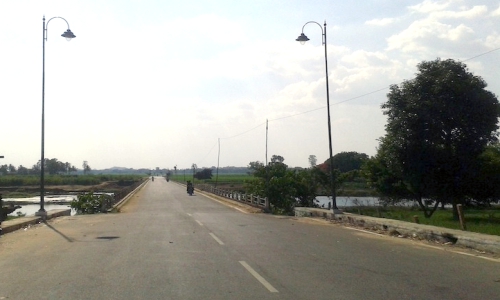 The Village Panchayath, Suttur, has implemented the Suvarna Gramodaya Yojana, which includes the creation of necessary infrastructure such as asphalted roads, stormwater drainage, toilets, drinking water facilities, housing, etc.
Drinking-Water and Sanitation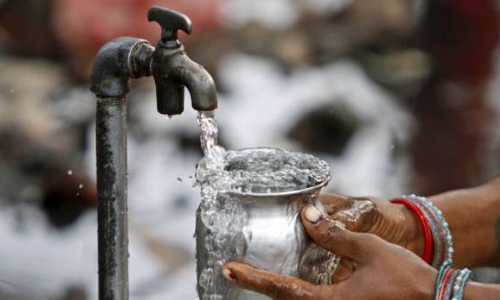 Drinking water is provided to Suttur village under the Rajiv Gandhi Drinking Water Supply Scheme. Villagers are provided 70 LPCD (litres per capita – day) every day.
A scheme to provide underground drainage with an outlay of Rs.10 crore is in the implementation stage. While the first phase has been completed, the second phase will be launched soon.
Under Sampurna Swachchatha Andolana, 400 toilets for individual households and two community toilet blocks have been constructed at Suttur with financial assistance from the Zilla Panchayath, Mysuru, and Sri Math. JSS Rural Development Foundation has implemented the project.
Goshala
Sri Math has established a Goshala (Shelter for Cows) on the premises of Krishi Vigyan Kendra, Suttur. It was built to preserve the unique species of Indian-origin cattle breeds. The goshala has the space to shelter 200 cows.
Guest House and Dormitories
Sri Math has built guest houses and dormitories for the convenience of pilgrims and pontiffs from faraway places. Sri Rajendra Krupa, Mantra Maharshi Mandira, Nijalinga Shivacharya Kuteera and Ghanalinga Shivayogi are the guest houses in Suttur Srikshetra. Srimath has constructed guest houses in BR Hills and MM Hills.